Welcome to DEFENDA Wellingborough Couriers.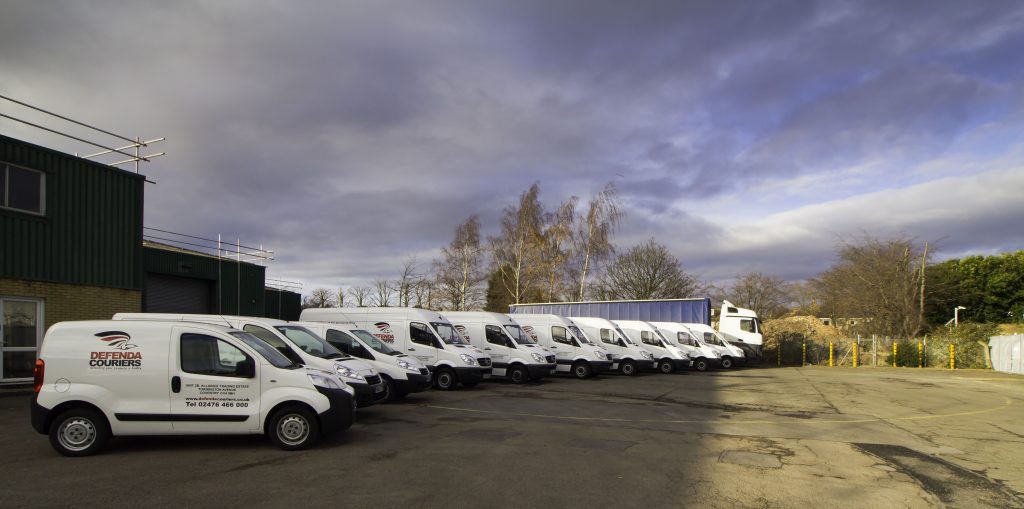 Efficient UK, European & International Transport Solutions From DEFENDA TRANSPORT & LOGISTICS' Wellingborough Couriers.
Wellingborough Couriers & Corby Couriers are part of DEFENDA Transport & Logistics Ltd which operates a large fleet of vehicles across the UK, Europe & provides Worldwide Freight Forwarding Services to UK manufacturers in numerous industry sectors, including: automotive clients operating JIT (Just in Time) principles. With vehicles from micro vans to large vans with tail lifts & Heavy Goods Vehicles (HGVs), we can provide transport solutions to companies requiring express delivery of pallets, parcels or loose loads across the UK & Internationally. An alternative to express same day delivery is our network pallet distribution on either a next day or economy 2/3 day service for the UK.
Pallet Distributors & Wellingborough & Corby Couriers For All Of Your Courier, Heavy & Light Haulage Needs.
If you're looking for Wellingborough Couriers, Corby Couriers or a transport company to help support your product distribution call us to discuss your requirements. We would be delighted to help provide a national & international transport solution for all of your shipping requirements.
Choose UK or International Wellingborough & Corby Transport & Road Haulage Solutions.
Whether you need our UK express same day courier service or are seeking a Wellingborough & Corby Road Transport Company offering dedicated vehicles & groupage services which allow you to obtain even lower cost distribution of a wide range of goods to mainland UK, European & Worldwide destinations. Call us to discuss your requirements or visit Freight Forwarding for details on fast reliable international transport solutions for pallets or other freight.