Wellingborough Couriers – Same Day Courier Vehicles

Our Versatile Fleet Makes Wellingborough Couriers An Obvious Choice For Your Same Day Courier Deliveries.
Here at Wellingborough Couriers we specialise in providing clients with a flexible Wellingborough same day courier service that's capable of securely transporting the widest possible range of items to all parts of the U.K. We can even tall or high items that require flat bed courier vans or even stones, gravel and aggregate etc that needs delivering in tippers.
A Large Number Of Flat Bed Courier Vans Adds To Your Delivery Options
Of course we operate all the usual courier vehicles you'd expect a courier company that's been providing time-critical deliveries for more than 25 years to operate. Small vans, medium size vans, large vans & extra large vans can all be dispatched to collect from our Wellingborough clients in a matter of minutes. However, at Wellingborough Couriers we believe in providing a complete transport service with comprehensive light haulage & heavy haulage solutions for your palletised heavy goods & other road freight. That is why in addition to traditional courier vans we have Luton vans with curtain sides & tail lifts for transporting up to eight pallets in our light commercial fleet. We also almost uniquely run tippers & dropside / flat bed vans as Wellingborough courier vehicles.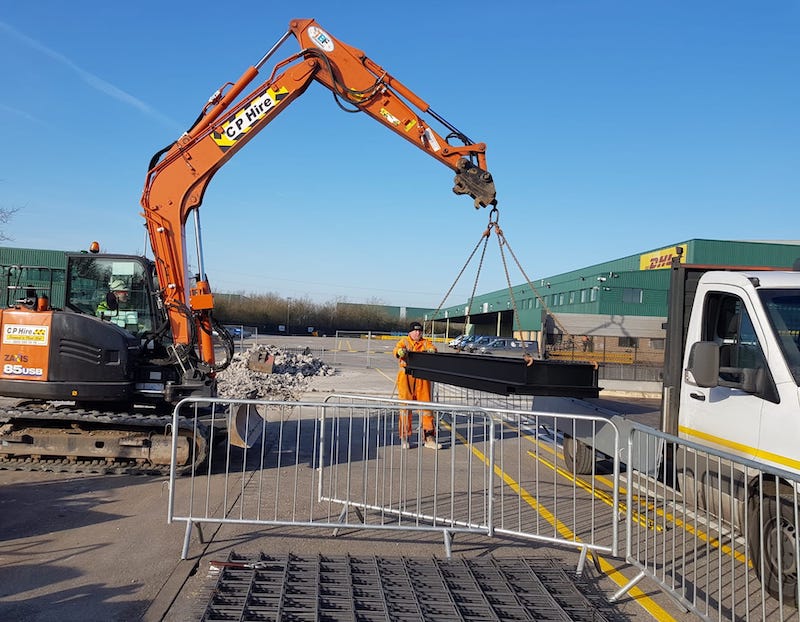 A major advantage of 3.5 tonne flat bed courier vans or dropside courier vans is that they allow tall or large items to be carried without the need to move up to a 7.5 tonne lorry. Great for the environment & less expensive too. They are also ideal as the open back allows items to be craned onto the vehicle at collection or craned off the van at the delivery point if there's no fork lift on site. Our tippers & flat bed courier vans are always in demand for deliveries to construction sites, motorways & other tight built up urban delivery points with restricted access and difficult for HGVs to deliver to.
If weight or the size of a load prevents delivery in a light commercial then we can organise one of our heavy goods vehicles to transport your goods on a same day delivery basis if necessary. General haulage or more specialist transport in Wellingborough includes: HIAB — self-loading crane lorries & Moffetts — lorries with self-mounted fork lifts. Articulated lorries with trailers to suit your particular load can be provided quickly & often within an hour or two for urgent deliveries.
Same-day European & Worldwide courier & shipping is also available.